Qawwali: More Familiar Than You Think
Photo: Asif Ali Khan Qawwali Music of Pakistan ensemble. They perform in Ann Arbor on March 21st, 2014. Photo by Cynthia Sciberras.

Qawwali is a kind of Sufi devotional music that is popular in South Asia, especially in parts of Pakistan and India. It has existed for at least 700 years. Although it is often referred to as a meditative and trance-inducing music, qawwali can be equally fast-paced and rapturous. The main themes of qawwali are love, devotion and longing for the Divine.
Listeners acquainted with North Indian classical music or the Whirling Dervishes of Turkey may hear something familiar. Although there are obvious differences, in many ways qawwali is comparable to North Indian classical music, Hindustani raga. India and Pakistan, as well as many other areas in South Asia share similar aspects of music due to shared history and similar instruments such as the harmonium and tabla. In both Hindustani classical music and qawwali, group performances are the norm; however, in qawwali, there is often a lead singer and a chorus that claps with the percussion during the pieces. In both kinds of music, one will usually hear each song progress through a slow introductory alap followed by a quicker development. Another similarity is the extensive vocal improvisation featured in both.
Concert duration will be another familiar feature where listeners can compare Hindustani classical music and qawwali music. Especially in contrast to music in the Western world, the length of time spent on each piece, as well as the concert's total length will normally continue much longer than the duration expectations for usual concerts heard in the United States. Part of the reason for this length is that there are many different kinds of pieces that traditionally make up qawwali. Another reason is that the words are repeated with variations in order to bring out deeper meanings, as well as to lead the listener and performer into a trance, hal, which would then lead to spiritual enlightenment, fana.
Below are 5 different kinds of qawwali songs that you might hear with examples you might listen to.
1. A hamd is a song praising Allah. Traditionally, this is a piece used to begin a qawwali performance. An example is "Be Parwah de Naal Newn laa lia," sung by Nusrat Fateh Ali Khan.
2. A naat is a song praising the Prophet Muhammad, which usually follows the opening hamd. Asif Ali Khan can be heard here singing "Madine ke Waali Madine Bulalo."
3. The next song to be sung would be a manqabat, which either praises Imam Ali or one of the Sufi saints. For an example, listen to Rafiq Dildar sing "Ali Ali Maula."
4. A genre of song sung less often is the marsiya which is a lamentation over the death Imam Husayn's family during the Battle of Karbala. Below, you can listen to an example, "Hussain Hai," sung by Nusrat Fateh Ali Khan.
5. One last major type of qawwali should be mentioned. A ghazal is a love song, and while the poetry's meaning is spiritual, the lyrics often sound quite secular to an outsider. Many ghazals speak of the suffering of being separated from the one you love. Here is a recording of Abida Parveen, a female Pakistani vocalist, singing "Yaar Ko Hamne Ja Ba Ja Dekha." It is important to note that in general, women do not sing qawwali, and even when the songs are sung, women sing in a different style than the men, as can be heard in this recording.
After listening to some of these pieces, it is impossible not to appreciate the entrancing quality of this music with its winding melodies and expansive qualities. Come listen to more on Friday, March 21st at 8 pm at Rackham Auditorium! The Asif Ali Khan Qawwali Music of Pakistan ensemble will be performing more beautiful, rousing music. While you're there, see if you can pick out what kind of song is being sung!
Sources:
Abbas, S. B. (2007). Risky knowledge in risky times: Political discourses of qawwali and sufiana-kalam in Pakistan-Indian Sufism.The Muslim World, 97(4), 626-639.

Farida, Syeda. (2012). Whirling Dervishes, soulful qawwali. The Hindu.

Huda, Q. (2007). Memory, performance, and poetic peacemaking in qawwali. The Muslim World, 97(4), 678-700.

Kugle, S. (2007). Qawwali between written poem and sung lyric, or… how a ghazal lives. The Muslim World, 97(4), 571-610.

Tanzeel, u. R. (2013, Sep 03). Qawwali: Sufi devotional music. The Financial Daily.

Qureshi, R. B. (1981). Qawwali: Sound, context and meaning in Indo-Muslim Sufi music. (Order No. 8217377, University of Alberta (Canada)). ProQuest Dissertations and Theses, 513-513 p.
UMS Book Club with Nicola's Books
New this season, UMS is kicking off UMS Book Club. UMS and Nicola's Books have teamed up to assemble a list of fiction, poetry, and non-fiction, matching six performances with books that carry similar themes, messages, or character traits. Get reading and dig deep into elements of the performance.
Here's how to join
Pick up a book from the UMS Book Club list at Nicola's Books (at a special discount of 15%) and unlock a special offer of up to 25% off to the related performances. Nicola's Books is located at 2513 Jackson Avenue, Westgate Shopping Center, Ann Arbor, MI 48103.
You can use the code online at ums.org. You can also call our UMS Ticket Office at 734.764.2538 or visit the Michigan League Ticket Office. Be sure to mention the the promo code at the start of your order.
This offer is not valid on previously purchased tickets, in conjunction with any other offer, or at the door on the evening of the performance.
The books
Book: Seven Japanese Tales by Jun'ichirō Tanizaki
Performance: Complicite: Shun-kin, September 18-21, 2013 at Power Center
Inspired by the work of one of the most important Japanese writers of the 20th century, Jun'ichirō Tanizaki, Shun-kin tells a tale of devotion, passion, and power, where beauty is unforgiving and love is blinding.




Book: The Age of Miracles by Karen Thompson Walker
Performance: Ballet Preljocaj, November 1-2, 2013 at Power Center
And Then, One Thousand Years of Peace, which will be seen only at UMS, BAM, and Minneapolis, was first created by Angelin Preljocaj for the Bolshoi Ballet in 2010 and takes inspiration from the vision of apocalypse conjured by St. John in the biblical Book of Revelation. Karen Thompson Walker's acclaimed novel is about a quieter apocalypse, when the Earth's rotation slows, is a coming-of-age tale that clings to hope in light of a collapsing world.



Book: Shostakovich: A Life Remembered by Elizabeth Wilson
Performance: Kremerata Baltica, February 6, 2014 at Hill Auditorium
Kremerata Baltika will perform Shostakovich's Anti-formalist Gallery, a dangerously satirical cantata never intended to be published or performed, as it would have imperiled his safety. In her biography of the composer, Elizabeth Wilson covers the discrepancies between Shostakovich's public image and private life "from his early successes to his struggles under the Stalinist regime, and his international recognition as one of the leading composers of the twentieth century" through the reminiscences of his contemporaries and his personal writings.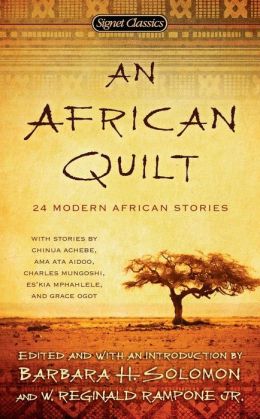 Book: An African Quilt: 24 Modern African Stories
Performance: Théâtre des Bouffes du Nord: The Suit, February 19-22, 2014 at Power Center
Peter Brook's tender production makes Can Themba's tightly crafted, unsettling fable sing. African melodies and Schubert lieder thicken the air of this apartheid-era summer in which a shared wound is not allowed to heal. This collection of stories from the African continent, presenting many different visions of Africa and reflecting on the continent's tragic, imperialized history, includes Can Themba's fable.




Book: Tropicana Nights: The Life and Times of the Legendary Cuban Nightclub Paperback by Rosa Lowinge
Performance: Alfredo Rodríguez Trio and Pedrito Martinez Group, March 14, 2014 at Michigan Theater
This double-bill performance features percussionist and vocalist Pedrito Martinez, who incorporates the folklore of his Cuban roots with religious Yoruba chants and batá melodies into the traditional clave beat of popular Latin jazz, and Cuban-born Alfredo Rodríguez, a young pianist of astonishing virtuosity and imagination, performs with the open spirit of a culture rooted in dancing. These musicians represent a new generation of Cuban-influenced music, while Rosa Lowinge's Tropicana Nights is a window into the culture and history of pre-Revolutionary Cuba through Havana's notorious Tropicana nightclub, an estate frequented by legends like Nat "King" Cole, Liberace, Josephine Baker, and Ernest Hemingway.
Book: The Essential Rumi
Performance: Asif Ali Khan Qawwali Music of Pakistan, March 21, 2014 at Rackham Auditorium
If the late, great Nusrat Fateh Ali Khan (1948-97) was known as "the emperor of Qawwali," Asif Ali Khan — who was once hailed by the maestro as one of his best students — has surely emerged as the music's reigning prince. Asif is a superstar in his native Pakistan and a powerful figure on the international stage, remaining faithful to the sublime traditions of devotional Sufi music. Rumi is perhaps the most well-known exponent of Sufi poetry; both spiritual and carefully crafted, these poems aim to reveal the human soul.
Did you read one of these books and attend the related performance? Share your thoughts or questions in the comments below.