UMS Book Club with Nicola's Books
New this season, UMS is kicking off UMS Book Club. UMS and Nicola's Books have teamed up to assemble a list of fiction, poetry, and non-fiction, matching six performances with books that carry similar themes, messages, or character traits. Get reading and dig deep into elements of the performance.
Here's how to join
Pick up a book from the UMS Book Club list at Nicola's Books (at a special discount of 15%) and unlock a special offer of up to 25% off to the related performances. Nicola's Books is located at 2513 Jackson Avenue, Westgate Shopping Center, Ann Arbor, MI 48103.
You can use the code online at ums.org. You can also call our UMS Ticket Office at 734.764.2538 or visit the Michigan League Ticket Office. Be sure to mention the the promo code at the start of your order.
This offer is not valid on previously purchased tickets, in conjunction with any other offer, or at the door on the evening of the performance.
The books
Book: Seven Japanese Tales by Jun'ichirō Tanizaki
Performance: Complicite: Shun-kin, September 18-21, 2013 at Power Center
Inspired by the work of one of the most important Japanese writers of the 20th century, Jun'ichirō Tanizaki, Shun-kin tells a tale of devotion, passion, and power, where beauty is unforgiving and love is blinding.




Book: The Age of Miracles by Karen Thompson Walker
Performance: Ballet Preljocaj, November 1-2, 2013 at Power Center
And Then, One Thousand Years of Peace, which will be seen only at UMS, BAM, and Minneapolis, was first created by Angelin Preljocaj for the Bolshoi Ballet in 2010 and takes inspiration from the vision of apocalypse conjured by St. John in the biblical Book of Revelation. Karen Thompson Walker's acclaimed novel is about a quieter apocalypse, when the Earth's rotation slows, is a coming-of-age tale that clings to hope in light of a collapsing world.



Book: Shostakovich: A Life Remembered by Elizabeth Wilson
Performance: Kremerata Baltica, February 6, 2014 at Hill Auditorium
Kremerata Baltika will perform Shostakovich's Anti-formalist Gallery, a dangerously satirical cantata never intended to be published or performed, as it would have imperiled his safety. In her biography of the composer, Elizabeth Wilson covers the discrepancies between Shostakovich's public image and private life "from his early successes to his struggles under the Stalinist regime, and his international recognition as one of the leading composers of the twentieth century" through the reminiscences of his contemporaries and his personal writings.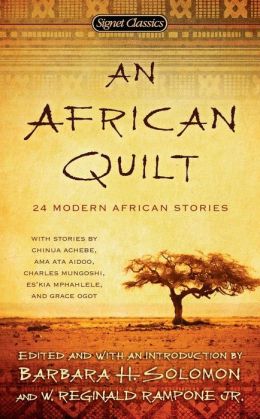 Book: An African Quilt: 24 Modern African Stories
Performance: Théâtre des Bouffes du Nord: The Suit, February 19-22, 2014 at Power Center
Peter Brook's tender production makes Can Themba's tightly crafted, unsettling fable sing. African melodies and Schubert lieder thicken the air of this apartheid-era summer in which a shared wound is not allowed to heal. This collection of stories from the African continent, presenting many different visions of Africa and reflecting on the continent's tragic, imperialized history, includes Can Themba's fable.




Book: Tropicana Nights: The Life and Times of the Legendary Cuban Nightclub Paperback by Rosa Lowinge
Performance: Alfredo Rodríguez Trio and Pedrito Martinez Group, March 14, 2014 at Michigan Theater
This double-bill performance features percussionist and vocalist Pedrito Martinez, who incorporates the folklore of his Cuban roots with religious Yoruba chants and batá melodies into the traditional clave beat of popular Latin jazz, and Cuban-born Alfredo Rodríguez, a young pianist of astonishing virtuosity and imagination, performs with the open spirit of a culture rooted in dancing. These musicians represent a new generation of Cuban-influenced music, while Rosa Lowinge's Tropicana Nights is a window into the culture and history of pre-Revolutionary Cuba through Havana's notorious Tropicana nightclub, an estate frequented by legends like Nat "King" Cole, Liberace, Josephine Baker, and Ernest Hemingway.
Book: The Essential Rumi
Performance: Asif Ali Khan Qawwali Music of Pakistan, March 21, 2014 at Rackham Auditorium
If the late, great Nusrat Fateh Ali Khan (1948-97) was known as "the emperor of Qawwali," Asif Ali Khan — who was once hailed by the maestro as one of his best students — has surely emerged as the music's reigning prince. Asif is a superstar in his native Pakistan and a powerful figure on the international stage, remaining faithful to the sublime traditions of devotional Sufi music. Rumi is perhaps the most well-known exponent of Sufi poetry; both spiritual and carefully crafted, these poems aim to reveal the human soul.
Did you read one of these books and attend the related performance? Share your thoughts or questions in the comments below.