Your Dance Make Me…../……Make Me Dance Submissions
Last year we collected your Hill Auditorium memories. This year we're collecting your thoughts about dance because we're focusing especially on dance this season.
For a closer look at dance, check out:
UMS Tweet Seats at opening night dance performances
Free Q&As with artists on opening night dance performances
Here's what you have to say about things that make you dance and things that dance inspires you to do.
Watch for your chance to fill out these post-it notes at select dance performances including Hubbard Street Dance Chicago (9/28), Ballet Preljocaj (11/2), Compagnie Käfig (2/15), and Wendy Whelan: Restless Creature (3/25).


What makes you dance? What does dance inspire you to do? Do you have other questions or comments? Share them below.
UMS Book Club with Nicola's Books
New this season, UMS is kicking off UMS Book Club. UMS and Nicola's Books have teamed up to assemble a list of fiction, poetry, and non-fiction, matching six performances with books that carry similar themes, messages, or character traits. Get reading and dig deep into elements of the performance.
Here's how to join
Pick up a book from the UMS Book Club list at Nicola's Books (at a special discount of 15%) and unlock a special offer of up to 25% off to the related performances. Nicola's Books is located at 2513 Jackson Avenue, Westgate Shopping Center, Ann Arbor, MI 48103.
You can use the code online at ums.org. You can also call our UMS Ticket Office at 734.764.2538 or visit the Michigan League Ticket Office. Be sure to mention the the promo code at the start of your order.
This offer is not valid on previously purchased tickets, in conjunction with any other offer, or at the door on the evening of the performance.
The books
Book: Seven Japanese Tales by Jun'ichirō Tanizaki
Performance: Complicite: Shun-kin, September 18-21, 2013 at Power Center
Inspired by the work of one of the most important Japanese writers of the 20th century, Jun'ichirō Tanizaki, Shun-kin tells a tale of devotion, passion, and power, where beauty is unforgiving and love is blinding.




Book: The Age of Miracles by Karen Thompson Walker
Performance: Ballet Preljocaj, November 1-2, 2013 at Power Center
And Then, One Thousand Years of Peace, which will be seen only at UMS, BAM, and Minneapolis, was first created by Angelin Preljocaj for the Bolshoi Ballet in 2010 and takes inspiration from the vision of apocalypse conjured by St. John in the biblical Book of Revelation. Karen Thompson Walker's acclaimed novel is about a quieter apocalypse, when the Earth's rotation slows, is a coming-of-age tale that clings to hope in light of a collapsing world.



Book: Shostakovich: A Life Remembered by Elizabeth Wilson
Performance: Kremerata Baltica, February 6, 2014 at Hill Auditorium
Kremerata Baltika will perform Shostakovich's Anti-formalist Gallery, a dangerously satirical cantata never intended to be published or performed, as it would have imperiled his safety. In her biography of the composer, Elizabeth Wilson covers the discrepancies between Shostakovich's public image and private life "from his early successes to his struggles under the Stalinist regime, and his international recognition as one of the leading composers of the twentieth century" through the reminiscences of his contemporaries and his personal writings.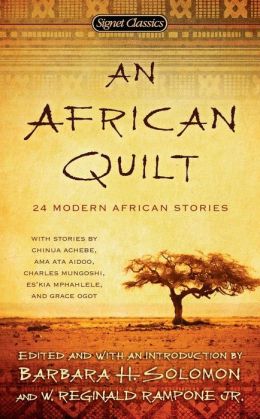 Book: An African Quilt: 24 Modern African Stories
Performance: Théâtre des Bouffes du Nord: The Suit, February 19-22, 2014 at Power Center
Peter Brook's tender production makes Can Themba's tightly crafted, unsettling fable sing. African melodies and Schubert lieder thicken the air of this apartheid-era summer in which a shared wound is not allowed to heal. This collection of stories from the African continent, presenting many different visions of Africa and reflecting on the continent's tragic, imperialized history, includes Can Themba's fable.




Book: Tropicana Nights: The Life and Times of the Legendary Cuban Nightclub Paperback by Rosa Lowinge
Performance: Alfredo Rodríguez Trio and Pedrito Martinez Group, March 14, 2014 at Michigan Theater
This double-bill performance features percussionist and vocalist Pedrito Martinez, who incorporates the folklore of his Cuban roots with religious Yoruba chants and batá melodies into the traditional clave beat of popular Latin jazz, and Cuban-born Alfredo Rodríguez, a young pianist of astonishing virtuosity and imagination, performs with the open spirit of a culture rooted in dancing. These musicians represent a new generation of Cuban-influenced music, while Rosa Lowinge's Tropicana Nights is a window into the culture and history of pre-Revolutionary Cuba through Havana's notorious Tropicana nightclub, an estate frequented by legends like Nat "King" Cole, Liberace, Josephine Baker, and Ernest Hemingway.
Book: The Essential Rumi
Performance: Asif Ali Khan Qawwali Music of Pakistan, March 21, 2014 at Rackham Auditorium
If the late, great Nusrat Fateh Ali Khan (1948-97) was known as "the emperor of Qawwali," Asif Ali Khan — who was once hailed by the maestro as one of his best students — has surely emerged as the music's reigning prince. Asif is a superstar in his native Pakistan and a powerful figure on the international stage, remaining faithful to the sublime traditions of devotional Sufi music. Rumi is perhaps the most well-known exponent of Sufi poetry; both spiritual and carefully crafted, these poems aim to reveal the human soul.
Did you read one of these books and attend the related performance? Share your thoughts or questions in the comments below.
Renegade Artists in 2013-2014

Photo: From "And then, one thousand years of peace" by Ballet Preljocaj. Photo by JC Carbonne.
Artists engage daily in a creative enterprise full of risk-taking, experimentation, and boundary pushing. Renegade is about artists who, in their own time and context, draw outside the lines, changing our expectations.
Complicite & Setagaya Public Theater: Shun-kin – September 18-21
With director Simon McBurney, you can expect the full box of theatrical tools — text, music, imagery, and action — put in service to big ideas that create surprise, confusion, and disruption. The result is anything but an expected night in the theater. These are experiences which last a lifetime. (Michael Kondziolka, UMS Director of Programming) Learn more
Ballet Preljocaj – November 1-2
Dance-theater (tanztheater), a 20th-century invention primarily attributed to the German expressionists, pushed audiences' expectations about what a dance would look like, intentionally distancing itself from the traditions of classical ballet. Its aspiration: that, through dance, all artistic media would be united and achieve an all-embracing, radical change in humankind. Angelin Preljocaj's work lives within and expands this experimental lineage. (Michael Kondziolka, UMS Director of Programming) Learn more
Steve Lehman Octet – November 9
Composer and saxophonist Steve Lehman is trailblazing new computer-driven models for improvisation, resulting in striking new harmonies. With his Octet, Lehman has achieved the first fully realized exploration of spectral armony in the history of recorded jazz. (Mark Jacobson, UMS Senior Programming Manager) Learn more
Colin Stetson – January 15-16
Colin Stetson, who performs unbroken 10-minute-plus compositions for unaccompanied bass and alto saxophones via a combination of circular breathing, overtones, and amplified vocalizations, expands the boundaries of what was previously thought possible for solo performance. (Mark Jacobson, UMS Senior Programming Manager) Learn more
Kronos Quartet – January 17-18
For nearly 40 years, the Kronos Quartet has pursued a singular artistic vision, combining a spirit of fearless exploration with a commitment to continually re-imagine the string quartet experience. They started out as classical chamber music's original renegades and continue that cause to this very day. Two different programs explore their take on 40 years of renegade music-making, anchored by the piece where it all began — George Crumb's Black Angels, a highly unorthodox, Vietnam War-inspired work featuring bowed water glasses, spoken word passages, and electronic effects. (Michael Kondziolka, UMS Director of Programming) Learn more
Kremerata Baltica and Shostakovich – February 6
With Kremerata Baltica and Gidon Kremer
It is hard for any of us to imagine what it means to be denounced publicly by the highest officials of one's own government — especially during a time when everyone pretty much understood that this kind of admonishment could lead to a life of hard labor or worse. Dmitri Shostakovich not only carried on, but continued to create a body of art that pushed right back, albeit in coded and subversive ways. As a composer, he worked within an expected tradition; as a human, he raged against all manner of censorship and injustice. Shostakovich's Anti-formalist Gallery was a dangerously satirical cantata never intended to be published or performed, as it would have imperiled his safety. During the composer's lifetime, the work was performed only for family and close friends; it did not receive its first public performance until January 1989, 14 years after his death. (Michael Kondziolka, UMS Director of Programming) Learn more
Who are your favorite "renegade" artists or performers? Which performances from this list are you excited to see?

Photo: Compagnie Käfig and Ballet Preljocaj, both part of the 2013-2014 UMS Dance Season.
This season, UMS is launching a set of new programs for both dance enthusiasts and audience members who are curious and want to learn more about dance. Would you like to know more about these programs? Fill out the form below, and we'll be in touch.
Have questions? Ask us in the comments below.
This initiative is funded in part by Engaging Dance Audiences, a program administered by Dance/USA and made possible with generous funding from the Doris Duke Charitable Foundation.
Once Upon a Time, in a land called The Power Center…
Photo: A scene in Snow White by Ballet Preljocaj.
Every great story rests upon a conflict of good and evil. As children, we might encounter lessons from this kind of conflict through fairy tales, morals and legends. We hear frightening tales with themes of greed, lust, disobedience, and consequences that most often resolve with the poetic justice of a happily-ever- after ending. These age-old tales are an imaginative vehicle for children to relate to the dark side of human nature and to understand the power of choice and free will.
Fairy tales are not just for children however. There's been an increase in fairy-tale prime time TV, ABC's Once Upon a Time and NBC's Grimm, for example, as well as a surge in live-action movies, Mirror, Mirror and Snow White and the Huntsman, to name a couple. As adults, we still love these stories and we still relate to their symbols and themes.
UMS is presenting two artists whose work is influenced by fairy tales: Robert Lepage's The Andersen Project and Snow White re-staged by Ballet Preljocaj.
The Andersen Project is inspired by the life of Hans Christian Andersen and highlights the fairy tale "The Dryad," which is set in nineteenth century Paris and follows a young dryad who lives within chestnut tree on the outskirts of the city. The dryad longs to see the Paris she hears about in the stories of those who travel past her. When her wish is granted, she is moved the heart of the city, but her happiness there is short-lived. As Her true desire is not for the city, but for the freedom of movement, it turns out. When this wish is granted, it comes with a heavy cost. Read the whole story.
The Andersen Project also references Andersen's "The Shadow." In "The Shadow," a man loses his own shadow. One night, it returns, knocking on his door and appearing almost human. The shadow grows richer and fatter, while the man grows poorer and weaker. In fact, the man is so ill that his shadow proposes a trip to a health resort, on the condition that the shadow can act as the master. At the resort, the shadow meets a princess, and later when the two are about to be marry, the shadow offers the man a position within the castle if he agrees to become his own shadow permanently. In the end, the secret swap is revealed and the consequences are deadly. Read the whole story.
We interviewed The Andersen Project's lead actor Yves Jacques. Start at 3:16 mark to learn about how old ways of storytelling influenced director Robert Lepage's construction of this project.
Snow White may be a more familiar story for most. Choreographer Angelin Preljocaj explains that his narrative ballet is not the myth or legend of Snow White, but the story of Snow White herself. He follows the Grimm brothers' version version but adds small variations. The wicked stepmother is  the central character of the tale. He examines her through her narcissistic determination not to give up on seduction and on her role as a woman, even if this means sacrificing her stepdaughter. Do you need a Snow White refresher? Read the whole story.
We are living during a climatic time in history and our choices can be felt globally thanks to technology. Is it any wonder that artists are turning to the world of fairy tales to highlight the fight between good and evil or the power of choice? Fairy tales allow us to reach into our imagination and to examine the good and evil that reside in all of us.
Why do you think fairy tales are on the rise? What are your favorite fairy tales?
A History of Dance at UMS featuring Ballet Preljocaj
The UMS Dance Series includes four events in Ann Arbor's Power Center. The series begins with the Mark Morris Dance group performing two nights of new repertory. Two companies make their UMS debuts: Taiwan's Cloud Gate Dance Theatre with Water Stains on the Wall and Random Dance, a company started by Wayne McGregor, whose groundbreaking collaborations across dance, film, music, visual art, and science are evident in the company's presentation of FAR. Finally, Ballet Preljocaj's production of Snow White, set to music by Gustav Mahler and featuring costumes by Jean Paul Gaultier, closes the dance season.
Subscription packages go on sale to the general public on Monday, May 9, and will be available through Friday, September 17. Current subscribers will receive renewal packets in early May and may renew their series upon receipt of the packet. Tickets to individual events will go on sale to the general public on Monday, August 22 (via www.ums.org) and Wednesday, August 24 (in person and by phone). Not sure if you're on our mailing list? Click here to update your mailing address to be sure you'll receive a brochure.
---

Mark Morris Dance Group
Friday & Saturday, September 23 & 24, 8 pm
Power Center
Mark Morris has changed the way that audiences see modern dance, with unique artistry that reflects a profound and sophisticated love of music. His company of exuberant dancers lives up to its reputation of wit, grace, and a refined musicality that is further reinforced by Morris's use of live musicians in every performance. These two performances feature new Morris repertoire.
Program
Excursions (Barber's Excursions for Piano, Op. 20)
Festival Dance (Hummel Piano Quartet)
Socrates (Erik Satie's Socrates for tenor and piano)
---

Water Stains on the Wall
Cloud Gate Dance Theatre
Lin Hwai-min, artistic director
Friday, October 21, 8pm
Saturday, October 22, 8pm
Power Center
Trained in tai chi, meditation, Chinese opera movement, modern dance, and ballet, Cloud Gate Dance Theatre performs a rich repertoire with roots in Asian myths, folklore, and aesthetics, all infused with a contemporary perspective. For this long-awaited UMS debut, Cloud Gate presents Hwai-min's newest work, Water Stains on the Wall. "Water stains on the wall" is a popular metaphor that represents the highest state in the aesthetics of Chinese calligraphy. Hwai-min and dancers take off from this metaphor and create and abstract work of beauty and magic that stands sublimely on its own.
---

FAR
Random Dance
Wayne McGregor, artistic director
Friday, February 17, 8 pm
Power Center
Random Dance was founded in 1992 and became the instrument upon which Wayne McGregor evolved his drastically fast and articulate choreographic style.  The company became a byword for its radical approach to new technology, incorporating animation, digital film, 3D architecture, electronic sound, and virtual dancers into the live choreography.  In FAR, cutting edge design is fused with choreography made from a radical cognitive research process. FAR "talks about the Enlightenment's fascination with the working of the mind and the dissection of the body…draw[ing] to a close with…the utmost tenderness and finality." (The Times, London)
---

Snow White
Ballet Preljocaj
Angelin Preljocaj, artistic director
Thursday, April 19, 7:30 pm
Friday, April 20, 8 pm
Saturday, April 21, 8 pm
Power Center
After more than a decade since its UMS debut,  Ballet Preljocaj (pronounced prezh-oh-kahzh) returns with its production of Snow White. Angelin Preljocaj has created a work for all 26 dancers of his company, setting the Grimm brothers' version of the fairytale to the most beautiful scores of Gustav Mahler's symphonies for this romantic contemporary ballet. With costumes designed by Jean Paul Gaultier, this production of Snow White is sure to shake up those who have grown up with only the Disney version at their disposal.
Return to the complete chronological list.
---